Senior relocation and downsizing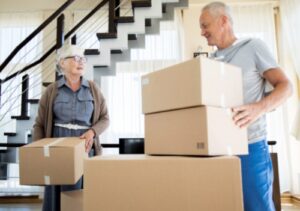 Elevate Transitions: Your Senior Relocation and Downsizing Solution
Are you or your loved ones facing the transition of moving from a cherished home to a new chapter in an apartment or assisted living facility? At Artarose's Elevate Transitions, we specialize in providing comprehensive moving, relocation, and downsizing services tailored to seniors and their unique needs. Our compassionate team is here to ensure a seamless transition, making this important life change as stress-free as possible.
Our Services at a Glance:
1. Senior Relocation:
Moving can be overwhelming, especially for seniors who have accumulated a lifetime of memories. Our dedicated team is here to manage every aspect of the relocation process. From packing to unpacking, we handle the logistics with care and precision.
2. Downsizing Expertise:
Downsizing doesn't have to be a daunting task. Our experts work alongside you to help identify cherished items, plan for space optimization, and create a comfortable living environment in your new home.
3. Furniture Selling and Estate Sales:
We understand the sentimental value of furniture and belongings. Our team can help you sell or donate items, ensuring they find a new home where they'll be appreciated.
Why Choose Elevate Transitions:
1. Personalized Approach: We understand that each senior has unique requirements. Our services are tailored to your needs, ensuring that your transition is smooth and aligned with your preferences.
2. Comprehensive Solutions: From coordinating moving logistics to organizing estate sales, we offer a wide range of services to simplify your transition.
3. Compassionate Support: Moving can be emotional, and our team is here to provide empathy and support every step of the way. We treat your belongings with the care they deserve.
Licensed, Bonded, and Reliable: Artarose is a licensed and bonded company, offering you the peace of mind that your transition is in the hands of professionals who adhere to the highest standards.
Remote Assistance: If you're unable to be present, rest assured that we can handle all aspects of the transition on your behalf. We're your trusted local partner.
Contact Us:
Ready to embark on a worry-free transition? Reach out to Elevate Transitions today.
Phone: 917-774-8449
Let us be your guiding hand during this significant life change. Whether you're in town or miles away, Elevate Transitions is here to provide the support and expertise you need for a successful move.
Elevate your transition with Elevate Transitions.